Did you know that…
As part of our local economic development mandate, we are very lucky to partner with two major events in the Laurentians: The Rendez-vous bioalimentaire des Laurentides and the Sommet de l'innovation.  These two events will undoubtedly help our businesses grow and enrich our communities.
We strongly urge you to register.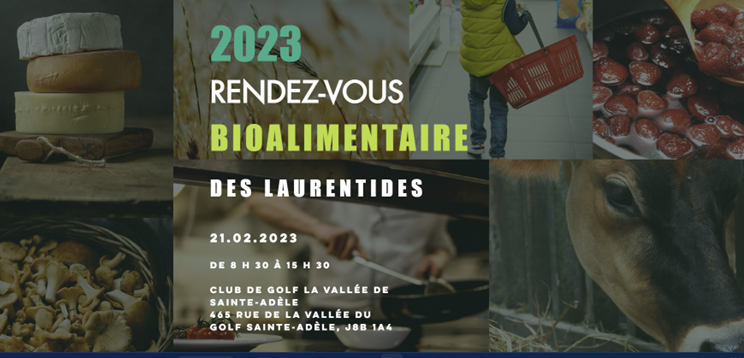 Rendez-vous bioalimentaire des Laurentides (visuals unavailable in English)
The third edition of the Rendez-vous bioalimentaire des Laurentides will take place on February 21. This event is the annual meeting point for players in the Laurentian biofood ecosystem and is divided into two components:
Morning → Leadership conference; Results of the Stratégie bioalimentaire Laurentides 2018-2023; Impact of projects and players in the biofood ecosystem.
Afternoon → Networking and creating business opportunities across the market, with numerous buyers present due to a new partnership with the Association des détaillants en alimentation du Québec (ADAQ).
To learn more about programming, fees, and registration, please visit the Rendez-vous bioalimentaire 2023 website.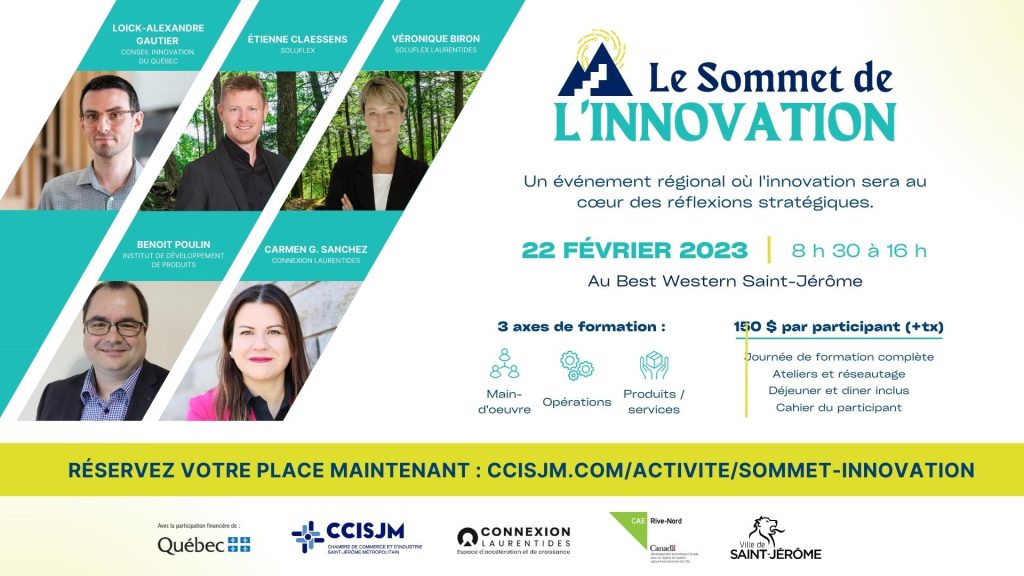 The Summit of innovation
The very first edition of the Sommet de l'Innovation, presented by the Chambre de commerce et d'industrie du Saint-Jérôme métropolitain in collaboration with Connexion Laurentides, CAE Rive-Nord and the City of Saint-Jérôme, and in partnership with the MRC de la Rivière-du-Nord, will be held on February 22 from 8:30 a.m. to 4 p.m. at the Saint-Jérôme Best Western.
Enjoy a full day of training to learn more about innovation and how you can be an entrepreneur or innovative employee in your daily work. Here's an overview of the day's events.
Innovation: Where are we?
Transparency in business: Are you ready?
Eco-design: Sustainable, cost-effective and accessible strategies
Entrepreneurs' panel: The mark of an innovative manager
Breakfast and lunch are included. You will also get to chat with various resources, and many organizations that can help companies with their innovation projects will have information booths.
Find full details of the event and the registration form on the Sommet de l'innovation website
Need specialized financing for your business?
Contact us!
Purchase Orders
Cash Flow
SR&ED Tax Credits
Growth Projects
Equipment